Featured Publications
Influence of comorbidity of cerebrovascular disease and amyloid-β on Alzheimer's disease
Alzheimer's Disease Normative Cerebrospinal Fluid Biomarkers Validated in PET Amyloid-beta Characterized Subjects from the Australian Imaging, Biomarkers and Lifestyle (AIBL) study
Be part of something life-changing
The AIBL study uses biomarkers in the body to identify Alzheimer's disease risks in a person. Participating in this research may help you detect early brain changes and identify your risk of developing Alzheimer's disease.

The ongoing success of our research relies on the generosity of volunteers. Your involvement helps researchers develop earlier detection methods and treatments.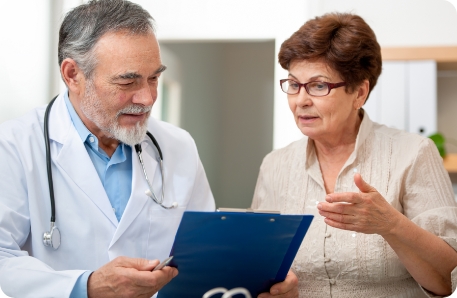 PARTICIPATING IN A STUDY
What to expect
Participants are invited to complete a study visit every 12–18 months. Study visits include:
a fasting blood test
brief interview
neuropsychological testing
questionnaires about daily functioning, medical history, family history and mood and thinking skills.
Visits take approximately 2.5–3 hours to complete. Participants are also invited to participate in separate imaging visits (MRI brain and PET scans) and undergo a voluntary lumbar puncture.
Find out if you're eligible
If you are over 65 and worried about your memory or have a diagnosed memory problem, you may be eligible to participate in our study.
If you live in Melbourne or Perth and would like more information about participating in this study, please contact your local AIBL representative.
You can also register your interest through the Australian Dementia Network (ADNet) to participate in clinical trials for promising Alzheimer's disease therapies.
News and events
Get the latest global news about dementia research.
Publications
Explore innovations and clinical developments in Alzheimer's disease.
External resources for participants